Which differences lies between rental LED display and normal display? And which performance is specially focused by the customers?
The technical engineer from HSTV made an overall analysis between two kinds of display, and it is pointed that compared with the fixed installation display, LED rental display requires frequent moving, disassemble and installation, so it has more requirements in the product appearance design, structure design, and material selection.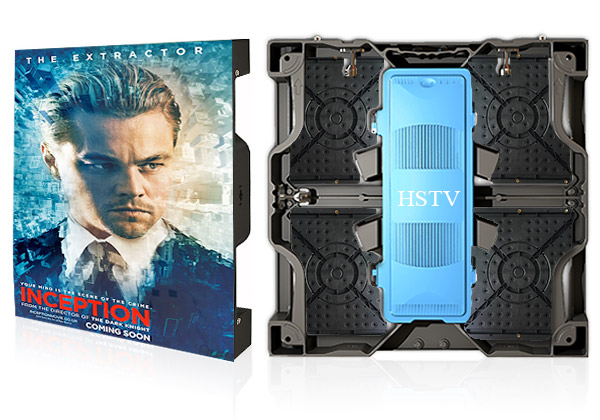 First, compared with the normal displays, the rental displays are more endured against the minor knock during the transportation, and the dimensions of it are more conformed to the loading system of transportation tools.
Second, the fixed normal display is installed by sequence with a standard dimension, while the rental display requires easily constant installing, disassemble and carried, thus to ensure finishing the whole process quickly by the working staff and to reduce the labor costs.
The last and the most important, because of constant carry, the rental LED display should be designed with enough strong sturdiness, even a LED lamp because of knock during carry will bring the bad effects. So once the fixed normal display is installed, the effects are seen at once, but for the rental display, it should show the overall perfect displaying effects in the whole live show, this' s also the mostly focused by customers.
For the future development of LED rental display,  HSTV have been focusing in the three main directions: first, the application of small space will bring the more more precise dot space for the rental display, maybe would replace the effects of 4K in future, certainly with the technical development, the cost of rental display with small space would be more and more reasonable; second, as one of the most important aspects, the color correction could help reach to the flexible scheduling and application of different products in any live show and concerts; third, when the rental supplier need to go around the world to have tour concert, the control system should be compatible and matched, if no-compatibility and no-match happen, the following customer service and live service will take long time and labor cost to correct.